Cafe syrups for coffee snobs.
Cameo make delicious and handsome coffee syrups for cafes and people who like good things.
They're the perfect partner for specialty coffee in cafes that care.
Made in Wellington, New Zealand
Te Whanganui-a-Tara, Aotearoa
Coffee syrup flavours
We make the coffee flavours that you know and love, we just make them better. We don't have a thousand different flavours (no one needs a mint chocolate latte) but we have the ones you need.
We use quality suppliers, fair trade organic sugar, NZ honey, juices and blackcurrants, organic ginger and other real good ingredients. Hell, we even compost.
See our coffee and cafe syrups page for our current range.
What's so good about us?
Quality

Our syrups are made well from good ingredients so your drinks will be top notch.

Sustainable

We bottle in glass not plastic and each bottle makes ~ 50 drinks making them a low waste choice.

Unique

You'll see us in some good spots around town but we're not in every cafe on your block. Stand out.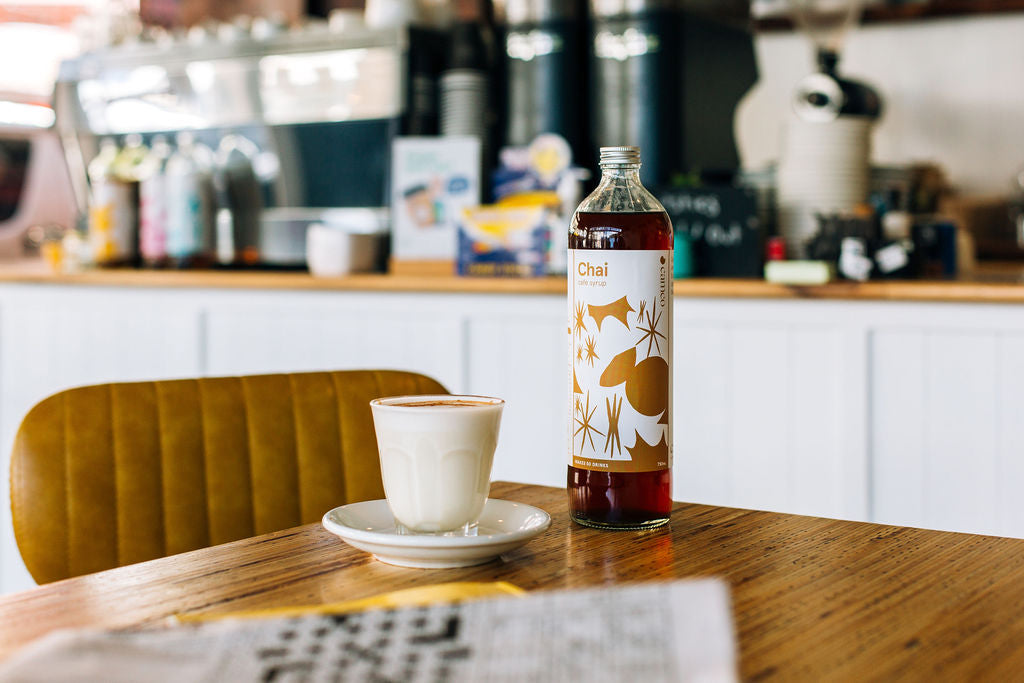 Let's do business
To stock Cameo at your cafe, restaurant or bar click below to find a distributor or find out how to order direct.
If you're a hospitality wholesaler in Aotearoa NZ, Australia or further afield and want to distribute us give us a buzz, we're keen as.
Wholesale Info